While Next Benefits is proud to offer coverage for mental health professionals on all of our benefit plans, it has been brought to our attention that this particular benefit can be difficult to navigate as an employee. Confusion around coverage and long therapist wait times (2-3 months) can lead to sick days, decreased productivity and potential disability claim costs.

We are excited to announce a new partnership with LinkMentalHealth, a company that ensures your employees proactively get the help they need. The platform integrates your health coverage and connects your team directly to the calendars of therapists that best fit their needs, reducing the process from months to minutes.

This great service is available through Next Benefits for an additional cost of only $1 per employee per month. With it, you get your own portal to a solution that is trusted and accessible to over 3000 doctors across Canada.
---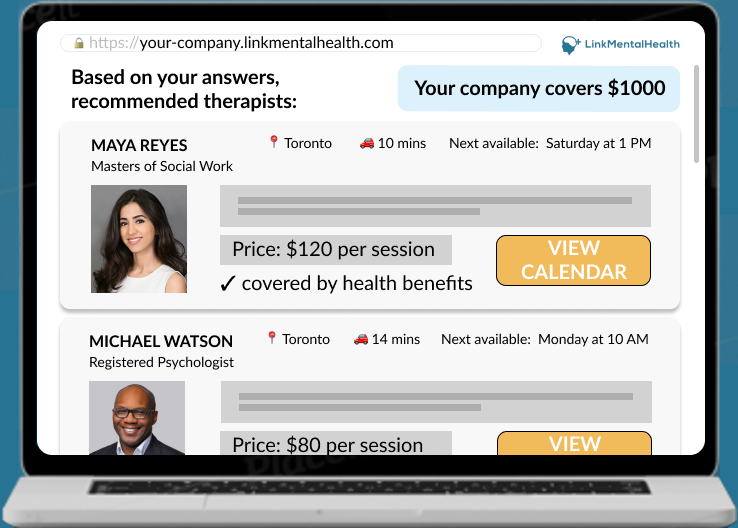 ---
"Working in a start up or small business can be very taxing for owners and employees. Between long hours, pressure to perform and the unpredictable nature of entrepreneurship – it's imperative to have someone to talk to.

The LinkMentalHealth platform is affordable to most any business and nearly eliminates the barriers to reaching out through thoughtful design. We believe it is a perfect compliment to our employee benefit plans and are proud to offer it to our customers."

Matt Lederman, President of Next Benefits
---